All our professionals at Comprehensive Foot and Ankle Surgery maintain the highest levels of accreditation and pursue ongoing education to stay abreast of the latest trends in podiatry.
Dr. Lily Pan Perkins, DPM, FACFAS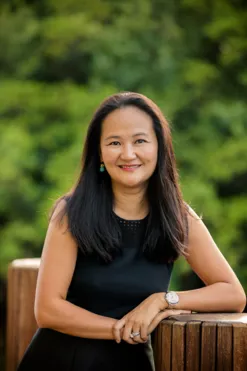 Dr. Lily Pan Perkins has been practicing in the West Palm Beach area since 2002. She is board certified by the American Board of Podiatric Surgery and is affiliated with multiple hospitals and surgical centers in the area. Dr Pan Perkins has built a great reputation with her colleagues and earned great respect and trust from her patients. Dr Pan Perkins completed a prestigious foot and ankle reconstructive surgical residency program at Emory Northlake Medical Center in Atlanta. She is a fellow of American College of Foot & Ankle Surgeons. She is certified by the American Board of Foot and Ankle Surgery, and member of American Podiatric Medical Association. As a faculty member of The Podiatry Institute, she is actively involved with teaching and lecturing at post graduate seminars around the country. Dr Pan Perkins graduated third in her medical class with academic scholarships at the New York College of Podiatric Medicine. She received her undergraduate B.S. Degree in Biology / Genetics and Development at Cornell University in Ithaca, New York. Dr Pan Perkins was born in Taiwan, grew up in upstate New York, and is fluent in Taiwanese and Mandarin Chinese. She was involved with a medical mission project operating on crippled children in Vietnam. With her extensive medical training, leadership ability, and her experience, we are delighted to have her serving and educating our community.
---
Dr. Melissa Cohen, MD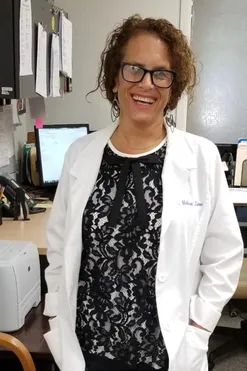 Dr. Melissa Cohen is an experienced Podiatrist currently associated with Comprehensive Foot and Ankle Surgery Jupiter, Florida. She has been in practice for 38 years and graduated from the N.Y. College of Podiatric Medicine in 1984. She also has a masters degree as a licensed social worker. She integrates both of these practices to treat the whole person.
Dr. Cohen treats a range of concerns including but not limited to Plantar fasciitis and heel pain, Ingrown toenails, Warts, Diabetic foot care, Vascular Disease, Foot deformities and Biomechanics. She believes in one-on-one quality care with a personal touch. Communication and conversation with her patients is paramount besides of course delivering quality foot care.
She relocated to Florida from Syracuse, N.Y. less than two years ago. She works with both the geriatric and pediatric population and everything in between. She is currently accepting new patients.